MIKROTIK ACCELERATES THE ADOPTION OF 60 GHZ TECHNOLOGIES WITH TERRAGRAPH
Riga, Latvia – MikroTik is announcing a collaboration with Facebook to build high-speed connectivity solutions with Terragraph, helping to accelerate the adoption of 60 GHz fixed wireless access technologies to deliver gigabit services and connect more people, faster. The 60 GHz band allows high-speed broadband connectivity in urban or suburban areas, complementing existing fiber.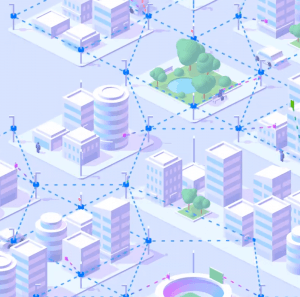 The 802.11ay standard aims to boost the performance of Wi-Fi technology and is one element of Terragraph technology. It works in the 60 GHz spectrum and is a millimeter-wave, multi-node wireless backhaul system optimized to bring high-speed internet connectivity to dense urban areas. It uses multi-point multi-hop wireless technology based on client and distribution nodes designed for installation on urban mounts, such as lamp posts and streetlights.
Empowered by gigabit-per-second speeds, this new family of solutions provides wire-equivalent latencies enabling new and exciting gaming and entertainment experiences such as 4K streaming, virtually lag-free mobile screen-casting to an entertainment system and truly immersive wireless virtual and augmented reality experiences, all while providing high power efficiency to significantly extend battery life.
John Tully, CEO of MikroTik comments: "Our collaboration with Facebook will bring more 60 GHz technologies to market, increasing broadband penetration and enabling operators to reduce their costs for last mile access. The Terragraph cloud controller and architecture coupled with MikroTik low cost and low power consumption technologies will help promote gigabit broadband connectivity growth."
Dan Rabinovitsj, Facebook's vice president of Connectivity, said, "We're excited to welcome MikroTik to the ecosystem of companies developing high-speed connectivity systems based on Terragraph. With Terragraph, our goal is to collaborate with ecosystem partners to enable operators to deliver cost-effective gigabit-speed wireless connectivity at scale to their customers."